Yes, you can
save the position of the desktop icons

even in new

Windows 11/10

from Microsoft!



With DesktopOK you can save desktop icons layout, in both Windows 11 / 10 OS 32 bit, and 64 bit! PS: In Windows 8, 8.1 and Windows 7 is also not a problem.

Please always use ... the latest version of DesktopOK. 
(Image-1) Save the desktop icons layout on Windows-10!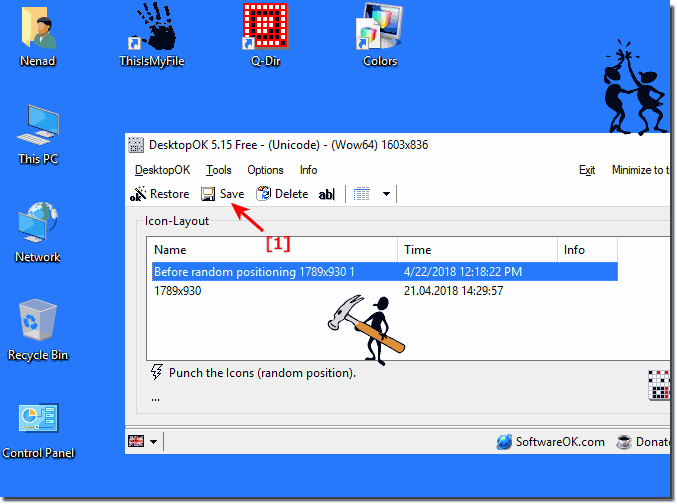 You can save the desktop icons layout not only in Windows 10, you can also save the desktop icons on Windows 11, 10 , 8.1, 8, 7: Pro, Home, Enterprise, Basic, Premium, Professional, Starter, Ultimate, Windows-Server 2019, 2016, 2012

FAQ 18: Updated on: 10 July 2021 12:34