Yes, you can save the position of the desktop icons even in Windows 10!


With DesktopOK you can save desktop icons layout, in both Windows 10 OS 32 bit, and 64 bit! PS: In Windows 8, 8.1 and Windows 7 is also not a problem.



(Image-1) Save the desktop icons layout on Windows-10!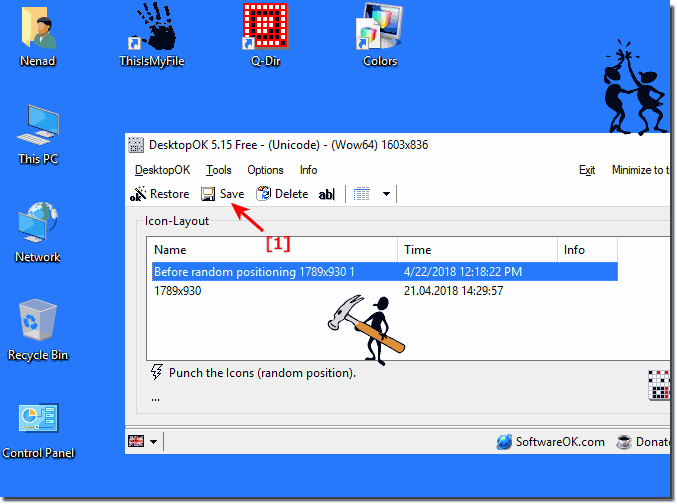 FAQ 18: Updated on: March 8th 2016 22:30