If this error message appears it is one of the OpenGL extensions known as WGL_ARB_pbuffer which is not supported by the graphics card!


Actually it can hardly be because this support has been available since OpenGL 2.1 from 2004. I made the desktop images 3D effects in OpenGL because I experimented a little with 3D programming, for example in the program ►►  ... CoronaKO !  

In any case, this function is supported by all graphics cards that are not older than 15 years. Check the Windows driver,  it may be a corrupt driver!



Info:

Please also check whether you are using the latest version: 






(Image-1) Use the 3D Desktop Pictures Tool on Windows 11!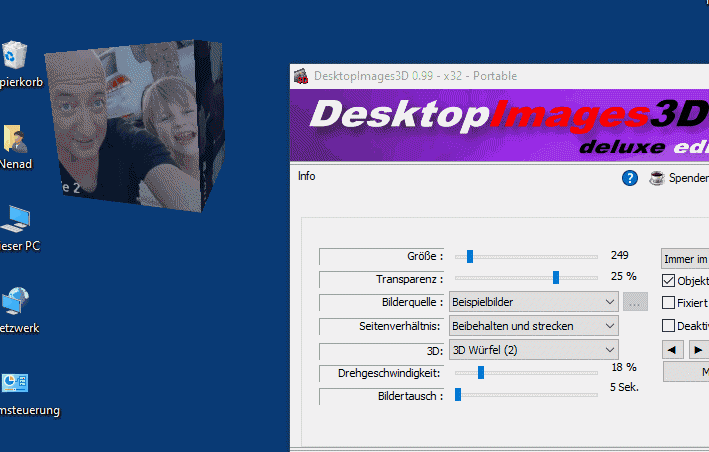 FAQ 5: Updated on: 8 May 2022 09:41