If the main memory under Windows is too busy, it is not the same amount of dust that was found when the Windows PC was opened!





You should open the PC occasionally and dust it off, but that doesn't change anything if the RAM is too high.




Content:



1.) The quick insight into the memory layer!
Simply start the Windows Task Manager with the Windows key combination  Ctrl + Shift + Esc,
then simply go to Processes to see which program is consuming the most memory.



(Image-1) Used RAM Windows!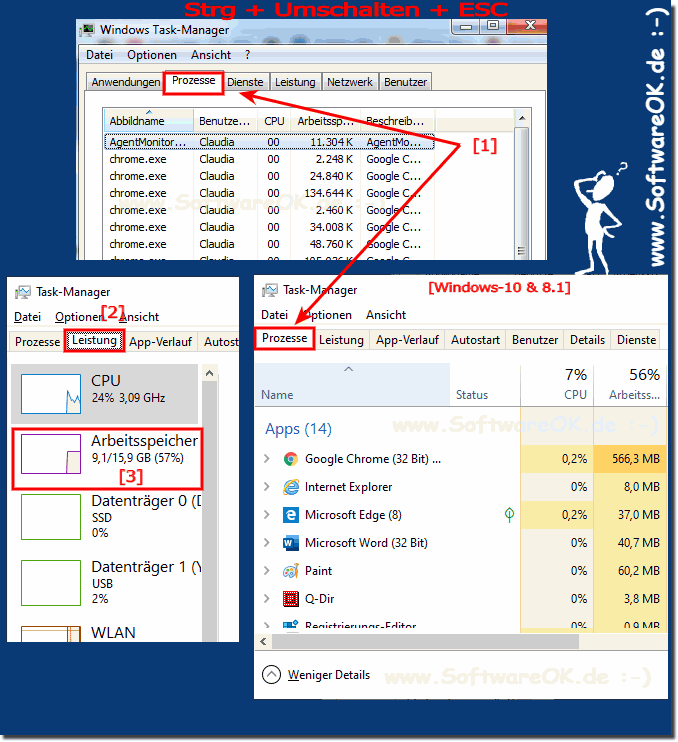 2.) What should I consider what can I do! 
It makes sense to check which of the applications or which program occupies the most memory and, if necessary, to replace the Windows program or the application with a leaner program. Often it is unnecessary external programs that use up the working memory.









FAQ 43: Updated on: 24 November 2020 11:18