If a new shortcut is created under Windows 11, 10, ... etc., the text "Shortcut with" or "- Shortcut" appears, which can be turned off quite easily!


If you do not want the text  "- Shortcut" to appear  when creating links under Windows 11, 10, ... etc., you must change the relevant entry in the Windows registry.





1.) New link without "link with"!
Start the Windows registry, preferably with the key combination Windows + R and the command regedit .
(... see Image-1 Point 1 and 2)

Now open the subkey:




HKEY_CURRENT_USER\Software\Microsoft\Windows\CurrentVersion\Explorer




and change the Link value to 00 00 00 00 ! (... see Image-1 Point 3 to 6)

Simply mark the first two digits and replace with 00 

1E 00 00 00 = Windows 11, 10,  
19 00 00 00 = Windows XP



(Image-1) New shortcut without shortcut in the name under Windows 11, 10, ...!

2.) Don't forget to restart Explorer or Windows 11, 10, ...!
Caution! Do not create a Windows shortcut until you have restarted the computer. Otherwise the registry key will be reset. Or restart the file explorer!

Start the command prompt (cmd.exe) and enter the command  taskkill /IM explorer.exe /F

then just explorer.exe


(... see Image-2 Point 1  to 5) 

The example is quite simple, but it works on all Windows and Windows Server operating systems. 

Tip ►  Use Taskkill correctly and sensibly with Cmd.exe with examples



(Image-2) Update Explorer Options Via MS-File-Explore restart!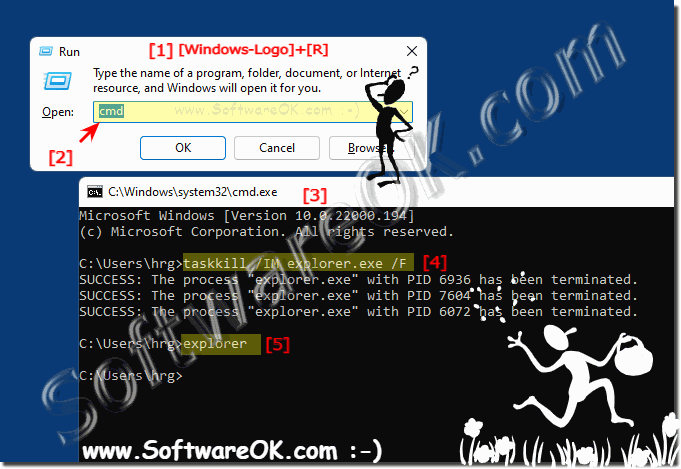 3.) What should you watch out for when changing the new shortcut on Windows?

When removing the "- Shortcut" as a name in the link, nothing needs to be taken into account, except that you do not have to remove the specified link every time!

The link can be recognized as a link by the small arrow in the left corner!

(... see Image-3) 




(Image-3) New shortcut without -shortcut in the name!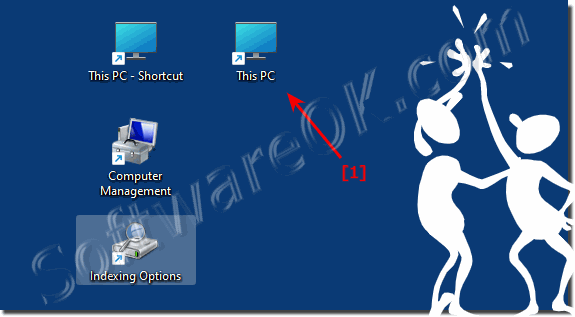 4.) ... Old screenshot under XP without a new link!



Here in the picture it is under Windows 10, but this solution also works under Windows 11, 8.1,  7 ... and Windows Server systems, it is really easy and everyone can trust themselves!




(Image-4) Windows shortcut without * shortcut with * text in the shortcut name!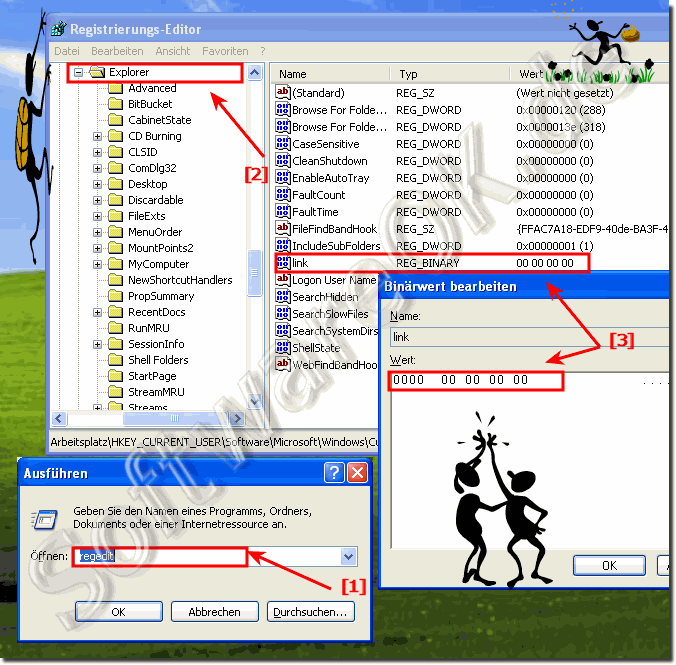 This new shortcut without * shortcut with * in the name is suitable for: --- OS_Windows6 --- and older Windows operating systems, such as Windows 11, 12 and 13!



FAQ 39: Updated on: 24 September 2021 18:46