An example how does it work the Auto Words in MS Office Word on all MS Windows Desktop OS and Microsoft Web Server 2019, 2016, ...!
2. Add another text module to the AutoCorrect 

(

... see Image-2 Point 1 to 5

)

Here in the example #h = Hello, how does it work

if you now type #h with spaces, it appears immediately in the document!  


Text modules or text passages that occur again and again, such as digital signatures , department, telephone number, ... and other important or complex spellings that repeatedly cause you trouble while writing and consume valuable time, can be stored as text modules. Especially practical with multi-line texts, in order to create text modules you do not need to program or use external text module tools ! 




(Image-1) How does it work the custom Autocomplete in MS Office Word!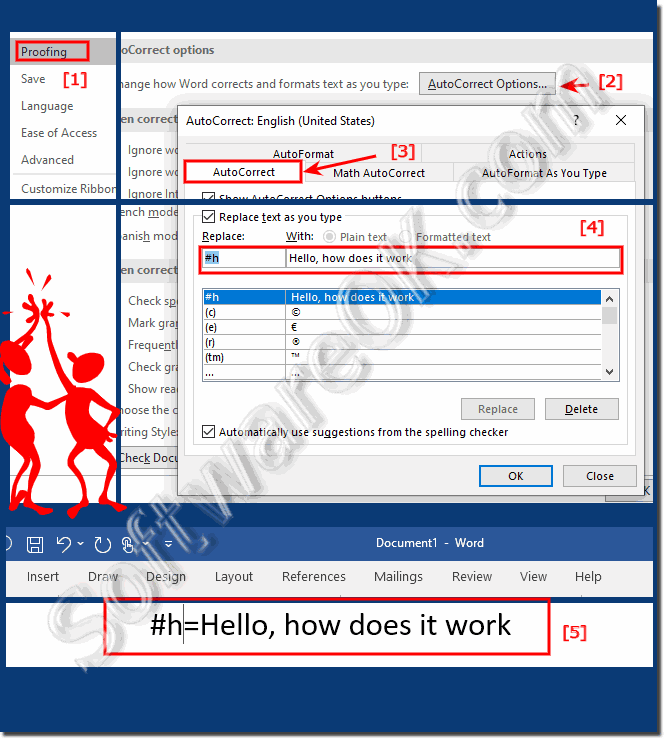 FAQ 37: Updated on: 5 September 2020 19:13