The solution to find the Mouse Pointer settings on MS Windows 11, 10, ... Desktop OS or MS Server 2019, 2016, ...! 



1. Open the Settings app on your PC. Press Windows + i to do this quickly

2. On the left pane, click "Bluetooth & Devices"

3. On the right side of the window, scroll to "Mouse".

4. In the "Mouse page" simply select the "Additional mouse settings" section.

Optional open the classic cursor / pointer options open  

(... see Image-1 Point  to 4) 




(Image-1) The Mouse Pointer settings on Windows 11, 10, ...!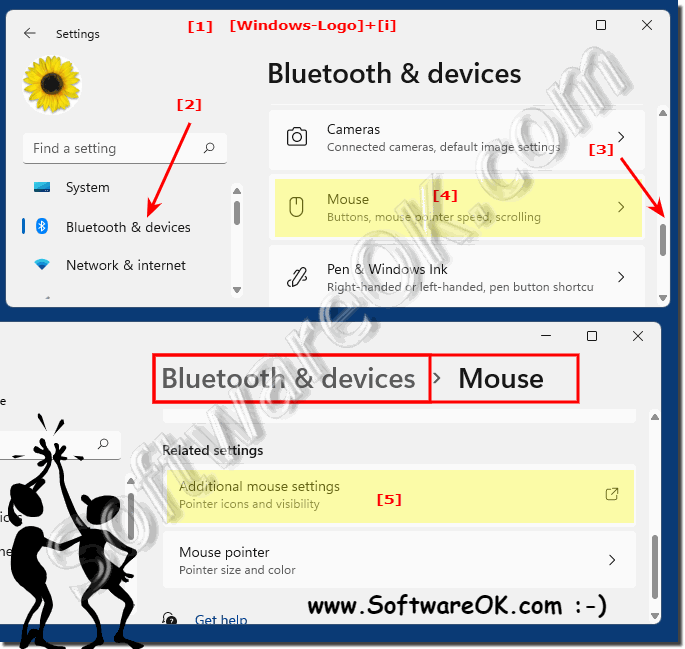 FAQ 166: Updated on: 8 May 2022 06:52