The "
find out which Windows you are using

" is a frequently asked question, here are the best answer! 



 

Content:
1.) Which Windows do I have?
1. Start the
Run dialog
Windows + R shortcut
2. Simply enter the command msinfo32.exe
3. And you can see the correct Windows version 
(
... see Image-1 Point 1 to 3
)
You can also
see the
version number here and the image that is installed is the minor version number. This is important, for example, if you want to know whether the current update has already been installed. 
(Image-1) Find out which Windows you have!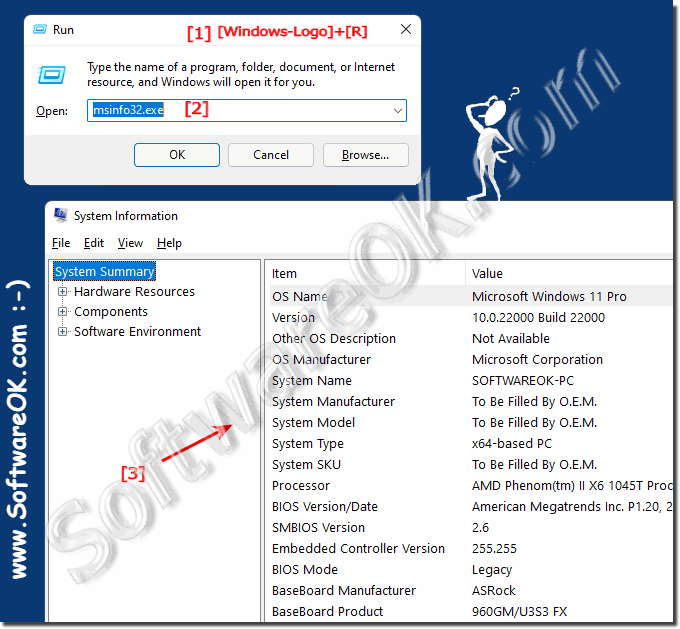 Info:

It is really very useful and beneficial to know which Windows you are using. If you have a new program or game with certain operating system requirements and would like to install it on your PC, it is useful to know which operating system you are using, even if the MS OS are visually different, but it is good to know which correct Windows OS is. Version you use!



2.) More tips on version and Co. on Windows!

The version of the operating systems is an important point of reference for all Microsoft Windows 11, 10, ... desktop and/or MS server operating systems when it comes to installing new software on the system. or change settings, so it's all the more important to know them. Here you will find further links and tips on the subject that may help you!

Just click through and find out:




FAQ 115: Updated on: 15 September 2023 10:06