It is also possible to switch the clock to a countdown that counts down the time under MS Windows!
1. As always ►► 
start the free stopwatch on MS Windows
2. Go to Countdown in the main menu
3. Select a countdown time or a custom countdown
4. The countdown time is displayed in the title bar
(
.. See Image-1 Point 1 and 2
)
It is definitely practical when you can implement a countdown so quickly and easily under MS Windows without having to deal with the chronology or other technical terms. Use this countdown timer wherever you need to countdown.
(Image-1) Need to start a countdown timer on all MS Windows OS!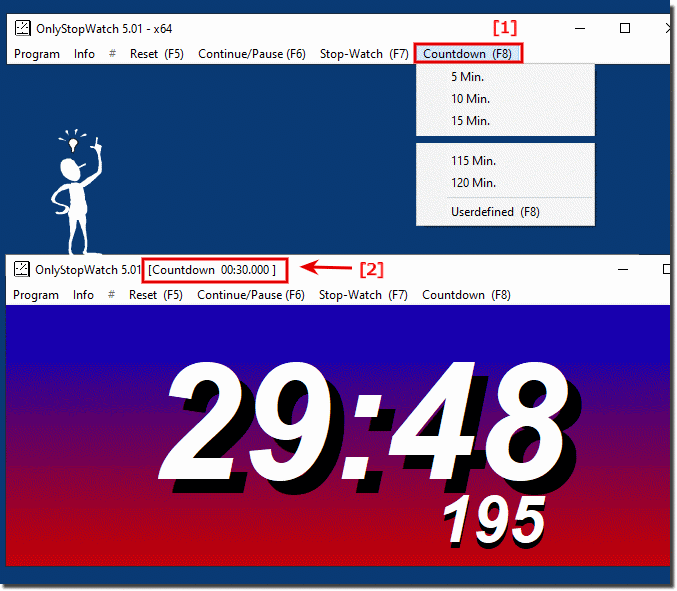 Just between us, it is very practical, because the countdown timer of the stopwatch can also optionally display the countdown milliseconds and the countdown hour and with the stopwatch for Windows you can switch between a stopwatch function and a countdown timer at any time, depending on the situation what you need right now. 

This is the solution if Sometimes you need a countdown to count down the time under MS Windows Desktop and Microsofts Server OS!