You can reduce the distances between the objects in Windows 11 File Explorer for files and folders!
1.) Reduce the distances between in MS Windows File Explorer!
1. Start File Explorer as usual,
Windows + E keyboard shortcut
2. Go to
"Folder Options"
 via
"View"
3. And in the
"View"
tab activate the option:
"Decrease space between items (compact view)"
(
... see Image-1 Point 1 to 5
) 
(Image-1) Distances between the objects in Windows 11 Explorer!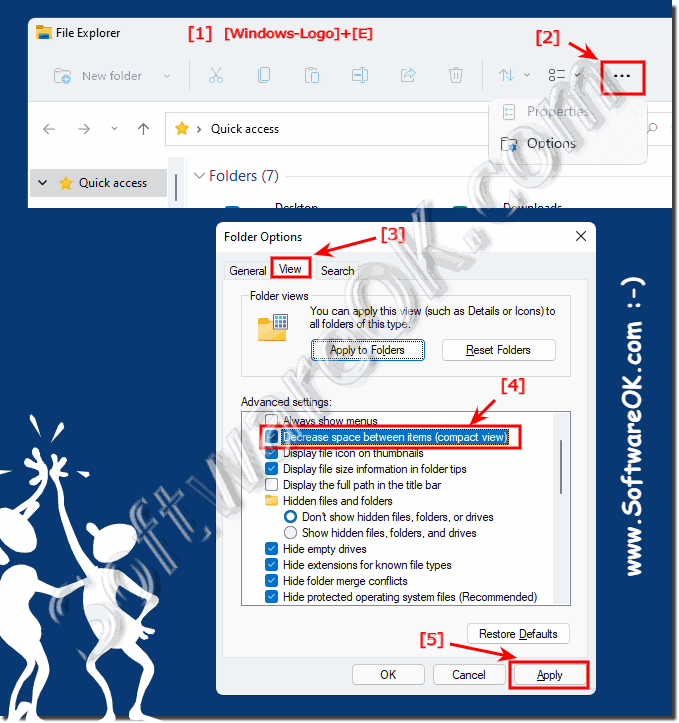 2.) Why the large distances between the objects on MS Windows!
Microsoft has added a new spacing strategy in Windows 11 and 10 File Explorer, which increases the spacing between folders and files. This view is intended more for touch devices; those who work with a mouse and keyboard perceive it as a waste of space, which is also correct without a
touch monitor
.
If you need it even more compact: ► 
Quad Explorer for Windows 11!