It's easy to find and install the preinstalled calculator app on Windows 10!

You can use the pre-installed calculator on your Windows 10 computer, the new Windows 10 calculator looks a bit different, but you can come to terms with it over time.

The calculator path is also:
C: \ Windows\System32\calc.exe


See also: 
... Desktop shortcuts for the calculator on the Windows 10 desktop
!
Press the Windows key and enter Calculator in the search field and you will be able to see and use the new calculator. (
... see Image-1 Point 1 to 3
)
(Image-1) Windows-10: Find and use the calculator app!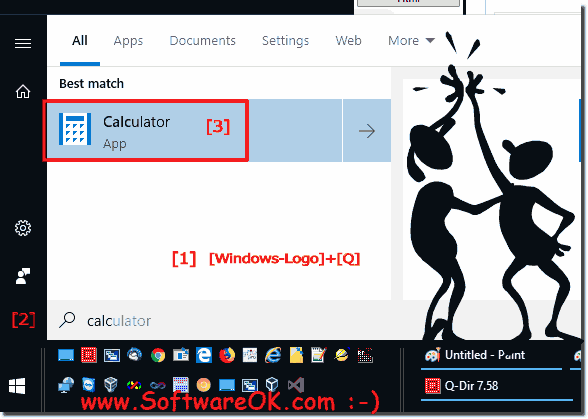 Before the final release of Windows 10, the classic computer could be downloaded as known from Windows 7 from the official Microsoft Store.
In August 2016, however, he was removed from the APP Store.

The calculator app for Windows 10 is a touch-optimized version of the desktop computer known from previous versions of Windows.
It is compatible with mobile and desktop devices.

►  https://support.microsoft.com/en-us/help/4026389/windows-calculator-in-windows-10 !