With thermal printers, there are always problems under Windows 10/11 and they like to go offline!
Info:
The offline certain thermal printer is related to the standby, since these  go offline
with Windows Standby
, this case is not all too rare, it also happens on all versions of Microsoft's Windows operating systems, certain thermal printers and
plotters
go offline again and again, it does not matter Whether it's a Windows desktop, tablet, Surface Pro / Go, or even a server operating system.
Content / Tip:
1.) What can you do to prevent it!
Start the 
power options
and
turn off the standby mode  just
open windows settings enter
"energy" and
turn off
the  standby mode ( ... see picture-1 item 1 to 4 )

You really do not have to use: third-party solutions like Don't-Sleep :


(Image-1) Windows-10: Thermal printer goes offline again and again!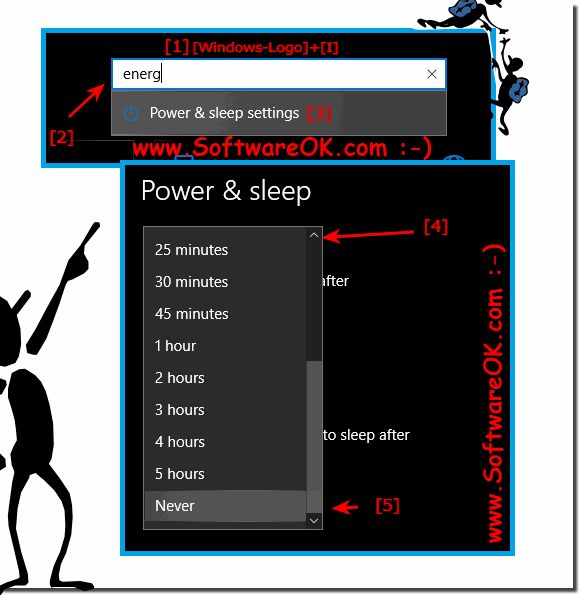 2.) What should be considered?

So that your PC does not go through all night, for example, if you use the elegant solution, you should also switch off the PC, if this is not needed, also the environment.
In addition, if the PC becomes significantly slower over time, this is partly because
there are too
many processes running,

a correct restart

is very useful here.