The solution to start disk error checking on Windows 10/11 Desktop OS and Server 2019, 2016, ...!
(
... see Image-1 Point 1 to 5
)
(Image-1) Disk Error Checking on Windows 10!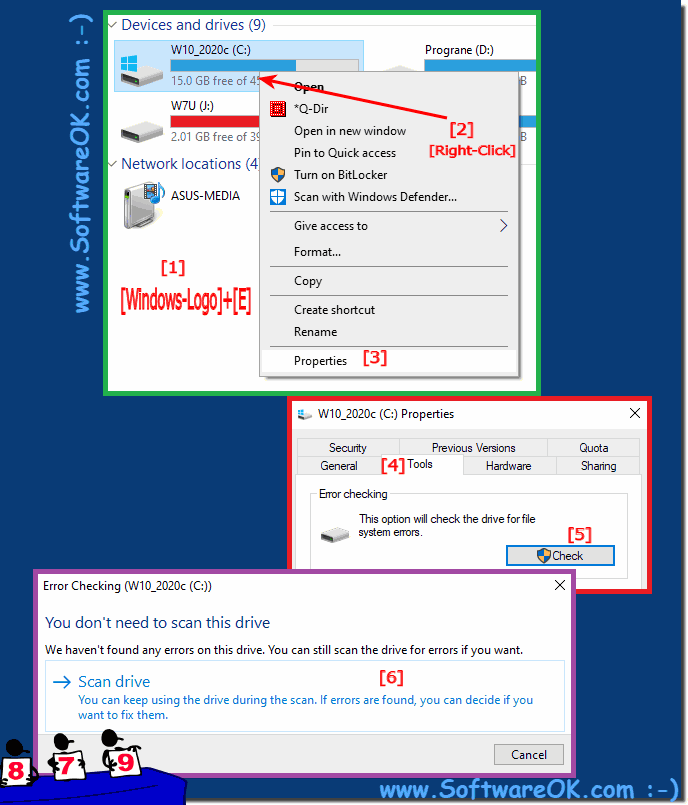 Info:
However, you can use this
Disk Error Checking
example, solution without hesitation, disadvantages also on older versions of Microsoft's Windows operating systems whether it's a Windows desktop, tablet, Surface Pro / Go, or even a server operating system. It has been tested on all and successfully
verified
. Hard drive errors can do immense damage. But you can take precautionary measures and correct them in case of doubt - if you notice it. We explain what you can do to prevent errors and what to do if the hard drive has a defect. However, it is always advisable to back up the data before the hard disk gets an error.