It is easy to adjust the behavior under mains operation and hibernation under the Windows 10/11 settings!
Here is a simple example to adjust the hibernation / energy saving in Windows 10, or disable and make these settings under Windows-10/11 is quite simple! 
Windows logo + Q and just enter "energy" and adjust (
... see picture-1 point 1 to 5
)
See also: ►► 
Windows-10/11 Sounds customize (change, activate, tips)!
(Image-1) Changing the settings for mains operation and idle state!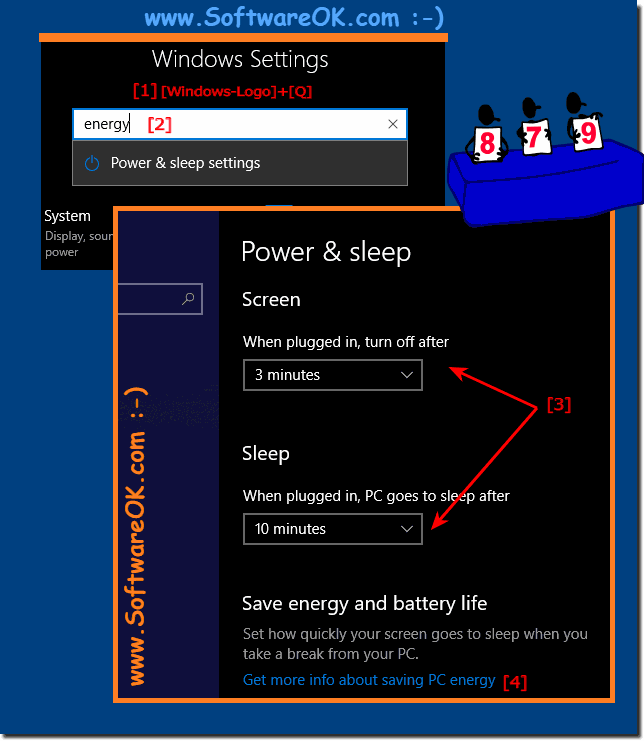 These simple solutions to adjust the power and hibernate settings are suitable for Windows 10 Home and Professional, and are also suitable as examples of other operating systems / versions of Windows, for example, Server 2016/2012. It is possible at any time to hibernate as needed to reactivate! Also suitable for current versions of Microsoft's Windows operating systems to change the power and hibernate settings, whether it's a Windows desktop, tablet, Surface Pro / Go, or even a server operating system.