It is easy to change the power options in Windows 10 or 11 to save the Windows Desktop PC and MS Server!
You don't always need ... Tools like
Automatic Power Options Adjustment for Windows 11 / 10
! 
1. Please start the
Windows Control Panel
.
2. Select
" Energy options"
3. Then click on the text
"Change energy saving settings"
  or
"Change plan settings"
4. In the settings, simply adjust the energy saving plan individually

(... see Image-1 Point 1 to 5)

Additional tips: ►  ... Prevent Windows 10 tablet from going into sleep mode?



(Image-1) Power options changes on Windows 10!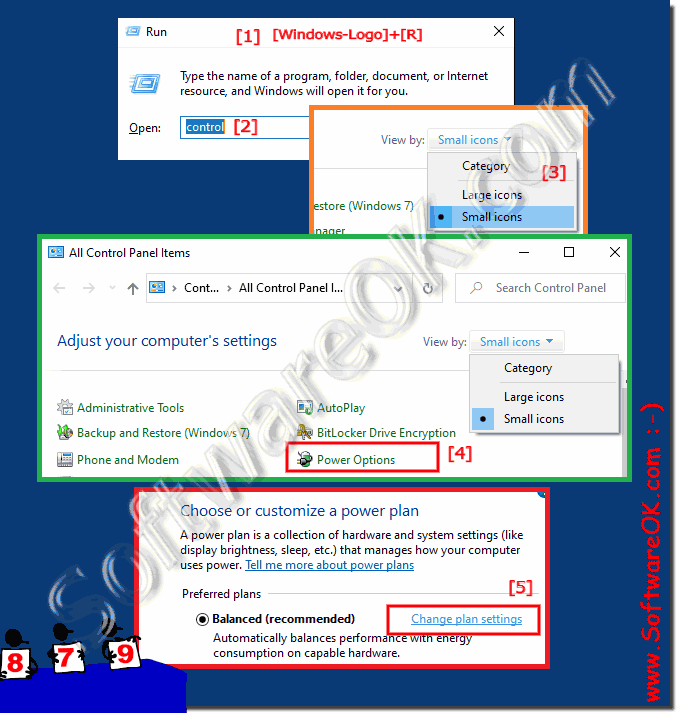 Info:
During the creation process, you can select and change a number of predefined settings, when the display should switch off and when the device should switch to energy-saving mode.
However, you can adjust a number of additional settings in your newly created plan.