If you do not like the MS Windows 10/11 wallpaper, it is not a big hassle to change your Windows 10 login screen background!
For many, it's a big problem in Windows 10/11 to see nice places you can never afford in life, and many users feel annoyed by advertising messages. You do not necessarily have to look at the pictures. Starting with Redstone Windows 10/11 Microsoft here opens a possibility to adapt this under Windows 10 Home and Professional.


Contents / Tip / Solution:
1.) The customization of the login screen and background in Windows 10/11!
To switch between these login screen options, go to the Settings menu
Windows Logo + I
and go to Personalization ► Lock screen ► Lock screen display wallpaper on logon screen.
(
... see Image-1
)  and (
... see Image-2 Point 1 and 2
)
If you deactivate this option (
... see Image-3 Point 1 and
) ,
a solid color will be displayed on the login screen , To select this color, go to Personalization:
► Colors and choose an accent color. (
... see Image-4
)
(Image-1) Logon screen Windows 10 background Personalize!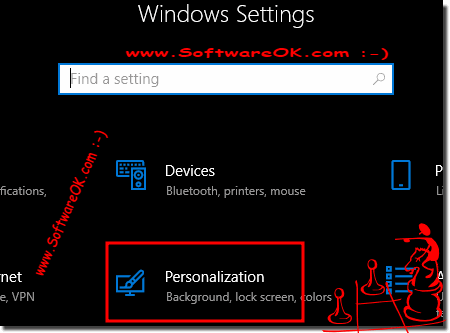 (Image-2) Own Picture on logon screen background for Windows 10!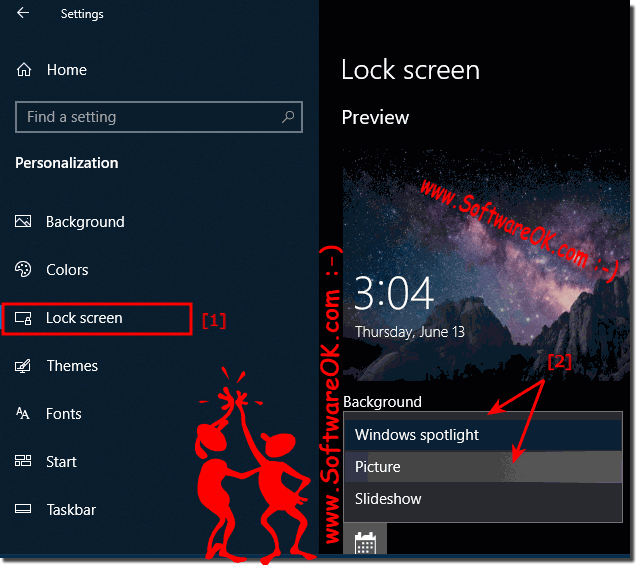 (Image-3) Windows 10: Disable ergo turn off the logon screen background!


Getting rid of the eye-catching Windows logo on the Windows 10 login screen used to be an ordeal. But now the logo-lock screen is forever beautiful, whatever you want it to be, and you have two options for your login screen background: a single color, or a personal
favorite photo or image
that will be displayed on your lock screen.

(Image-4) Windows 10: Logon screen background one simple color!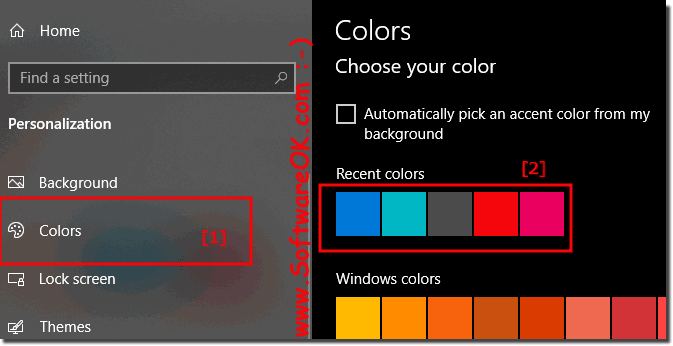 2.) More tips on screen and background in Windows 10 / 11!
Privacy and Privacy Policy!
In the interests of
privacy and privacy policy
, you can hide your e-mail address on the login screen in Windows 10 / 11. As of
Windows 10 Anniversary Update
, this option is enabled by default.
You can turn this on or off by going to the Settings menu and going to:
Accounts ► Logins Options ► Privacy ► Viewing Account Information here you will also find the options for the email address on the login screen.
If you're a frugal Windows 10 PC user, like me, you probably do not have much left for lots of bells and whistles and do not want to think about customizing the lock and login screens in the future! I've seen the lock screen on some of my Windows 10 desktop PCs as unnecessary, so I just turned it off! 
Nevertheless, for many users the Windows 10 / 11 lock screen is a useful and important notification source, where the app status and
nice wallpapers on the login screen
are sent from the MS Bing homepage to the desktop users.