It is easy to format SSD hard drive under Windows 10/11 Home and Professional under MS OS no problem!
Especially with
external hard disks / SSD hard disks
, even if there are no problems and they are too slow, you can simply delete them completely because you need an extended, fast and large file storage for the computer, the procedure for formatting an SSD is not much more complex than formatting another external SSD! 
Content:
1.) If the SSD is not pre-formatted on Windows 11 or 10!
1. 
Start the disk management
Windows + R and diskmgmt.msc, or use the Windows + X shortcut  
2. Confirm Master Boot Record 
3. And create a new volume / drive
(
... see Image-1 Point 1 to 5
)
PS : It is
quite easy to prepare a new SSD hard drive for the use of storage space! With the option "Create Volume" from the context menu it is easy, yes even on all other drives SD, USB, HDD, ..., this is quite easily possible under all Microsoft Windows operating systems! 
(Image-1) Format new SSD hard drive under Windows 10!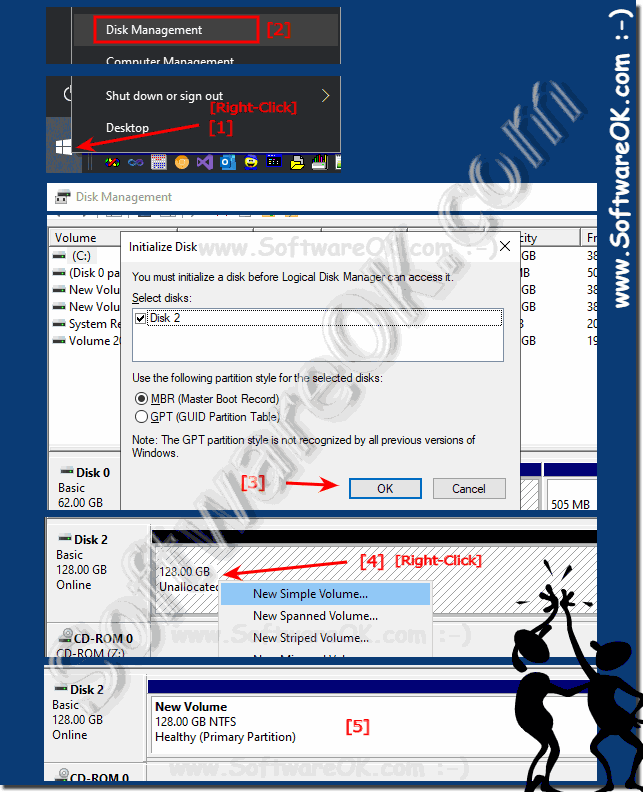 2.) If the SSD is already formatted, format it from FAT32 to NTFS!
1. Start MS Windows Explorer with Windows + E
2. Right-click on the SSD 
3. Format the new SSD
4. Select NTFS format and optionally the size of the allocation unit
5. Activate quick format
6. And press the start button 
(
... see Image-2 Point 1  to 6
)
PS: You can
also change drive letters after formatting
under Microsoft Windows OS, or even 
(Image-2) Format the SSD hard drive to NTFS under Windows 10!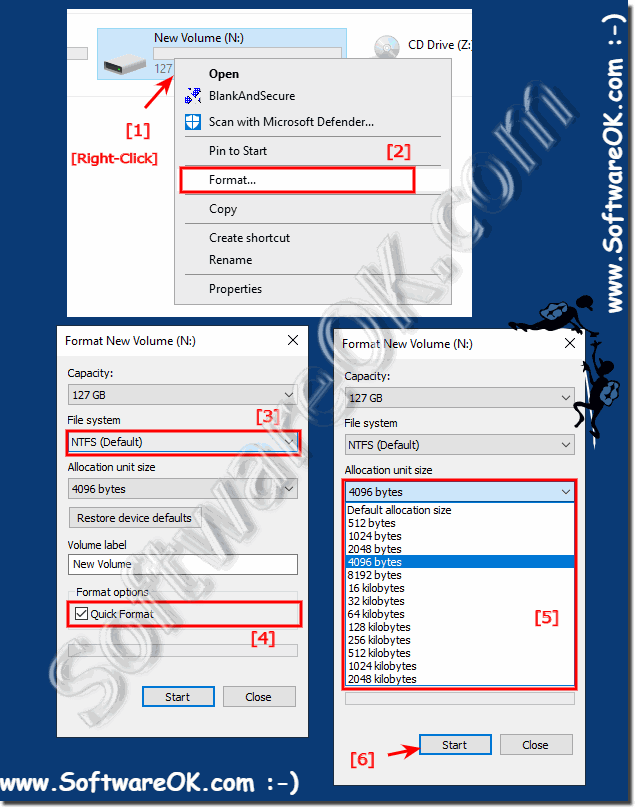 3.) What should I watch out for when formatting the SSD, and tips!
(Image-3) Shrink, Reduce the drive and create new ones!